Weekly Calendar
MhIST's Weekly Self Help Support Groups
We have organised our Self Help Groups into a daily calendar so that you can see what self help groups are currently active. Click on the days to just see class for that day.
Wednesday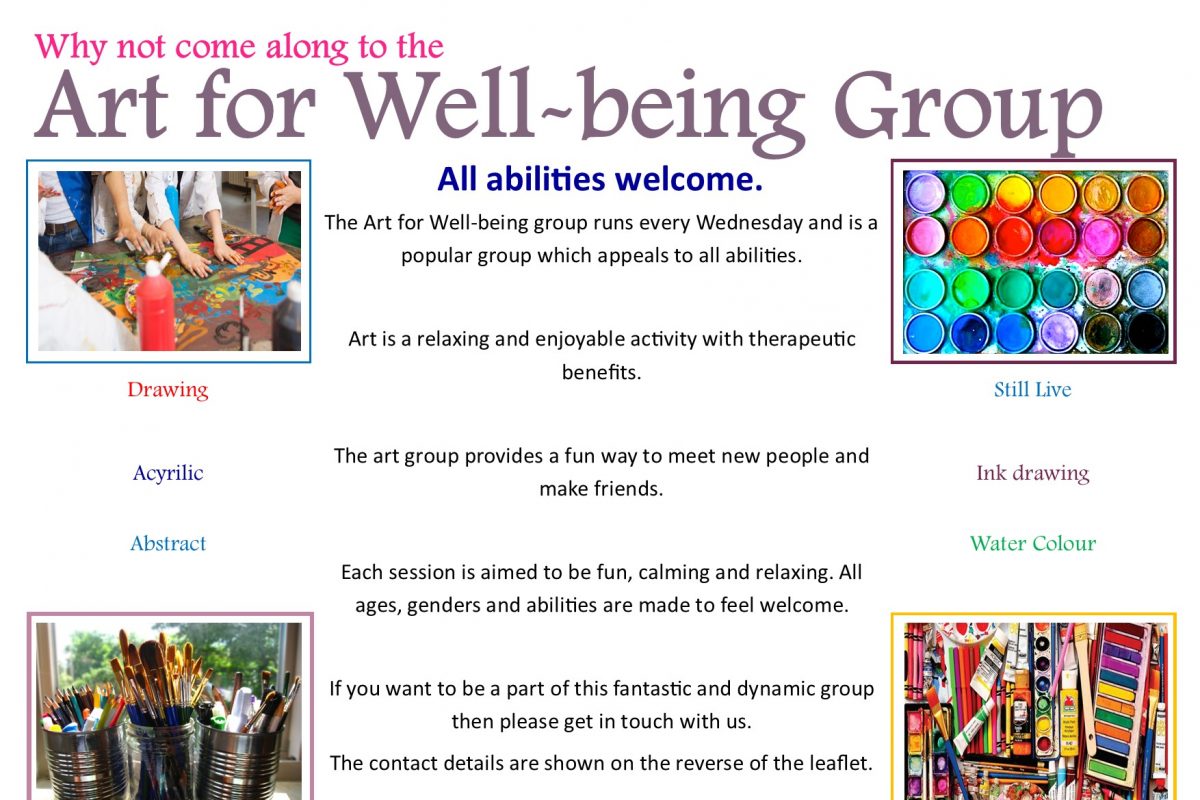 Why not come along to theArt for Well-being Group The Art for Well-being group runs every Wednesday and is a popular group which appeals to all abilities.Art is a relaxing and enjoyable activity with therapeutic benefits. The art group provides a fun way to meet new people and make friends.Each…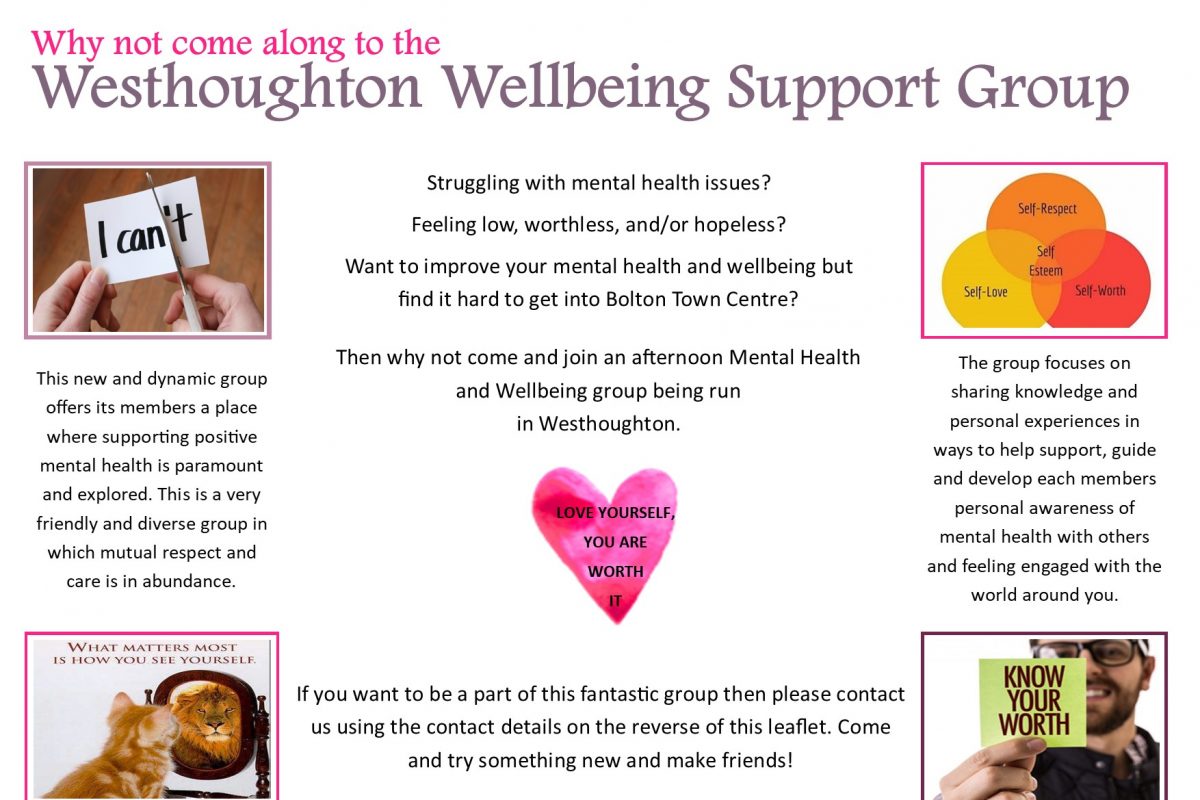 Struggling with mental health issues? Feeling low, worthless, and/or hopeless? Want to improve your mental health and wellbeing but find it hard to get into Bolton Town Centre? Then why not come and join an afternoon Wellbeing Support group being run in Westhoughton.
Thursday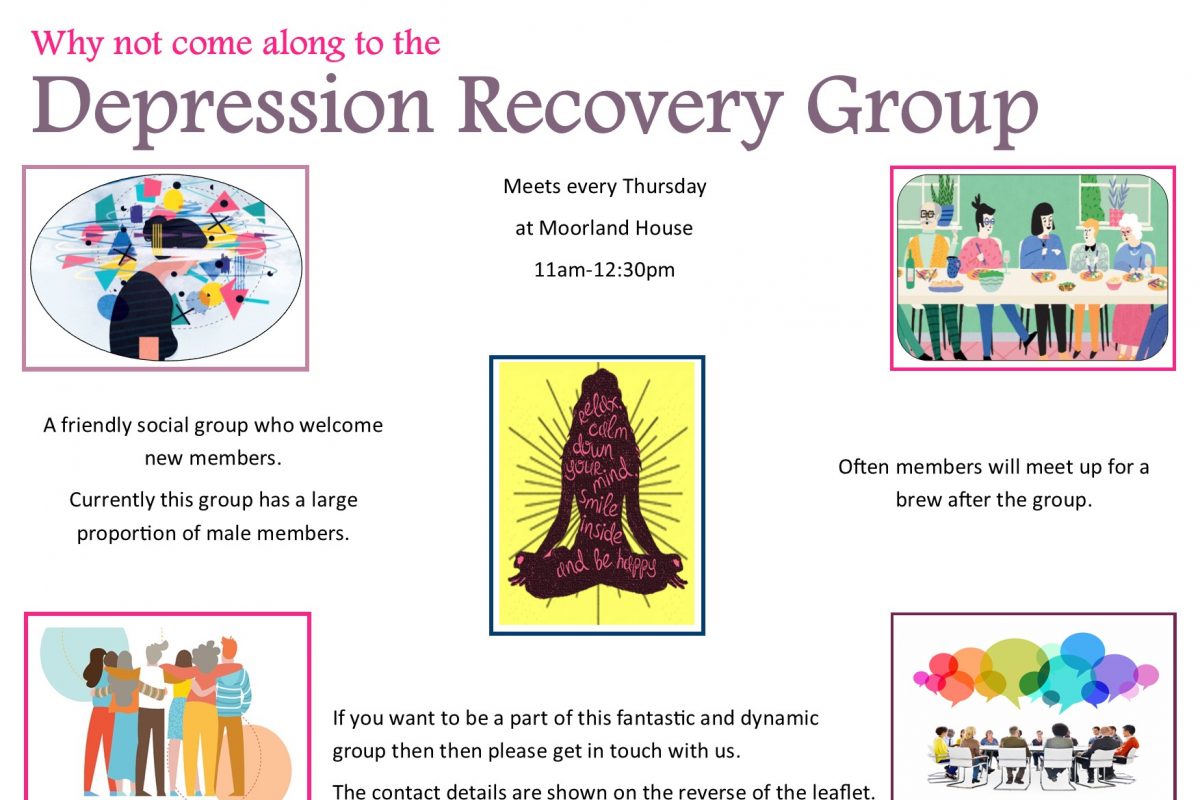 Meets every Thursday at Moorland House from 11:00am till 12:30pm. A friendly social group who welcome new members. Often members will meet up for a brew after the group.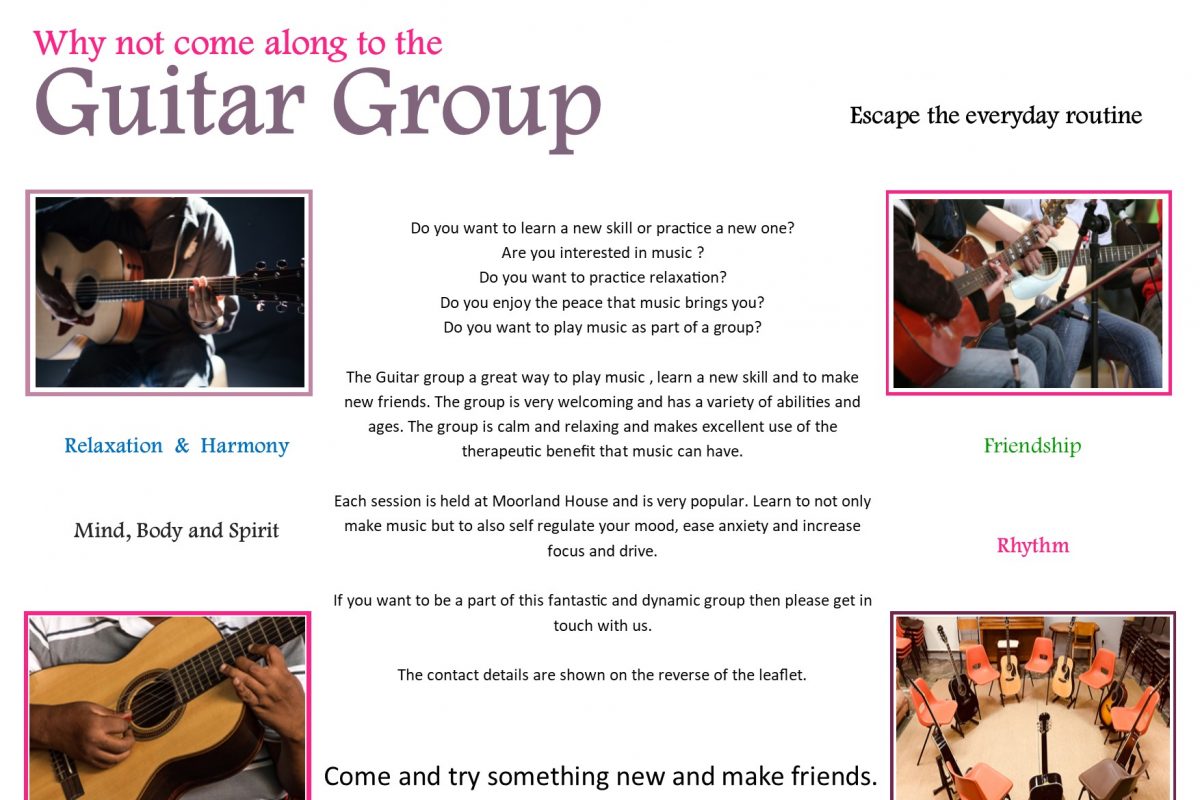 Why not come along to the Guitar Group Do you want to learn a new skill or practice a new one? Are you interested in music ?Do you want to practice relaxation?Do you enjoy the peace that music brings you?Do you want to play music as part of a group?…
Friday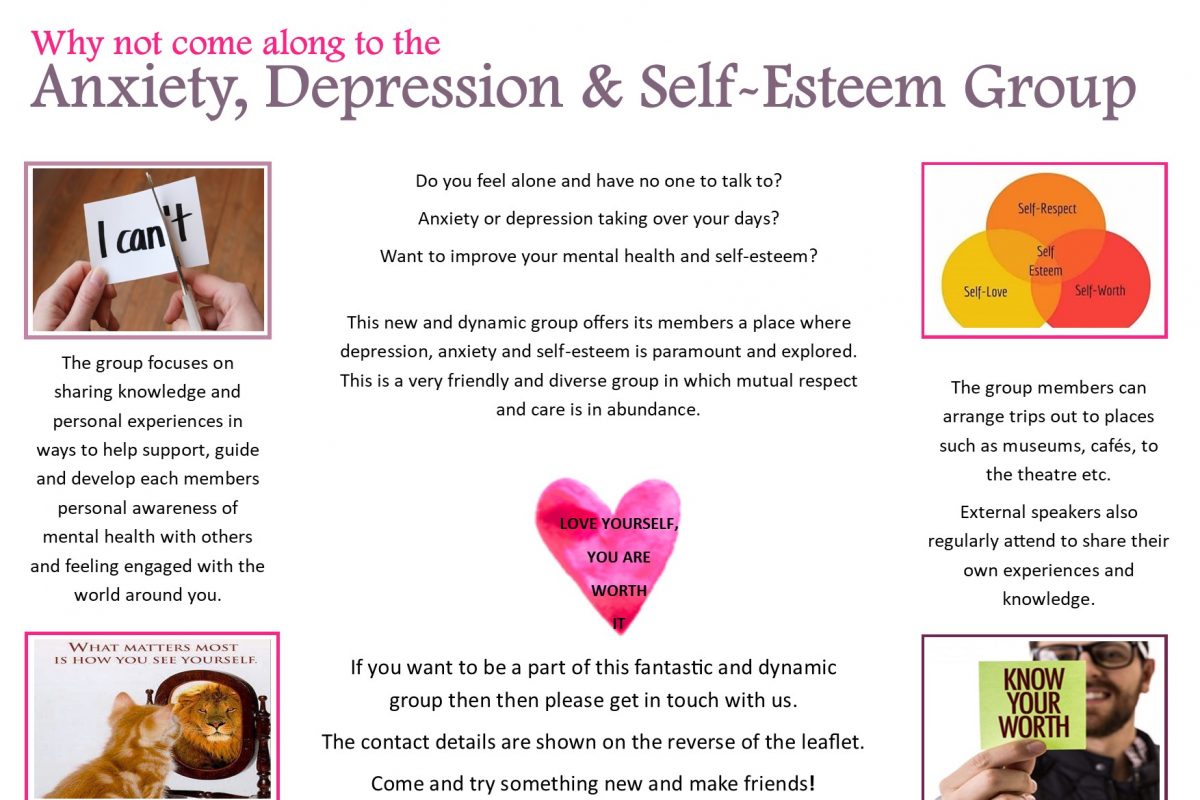 Do you feel alone and have no one to talk to? Anxiety or depression taking over your days? Want to improve your mental health and self-esteem? This new and dynamic group offers its members a place where depression, anxiety and self-esteem is paramount and explored. This is a very friendly and diverse group in which mutual respect and care is in abundance.
Saturday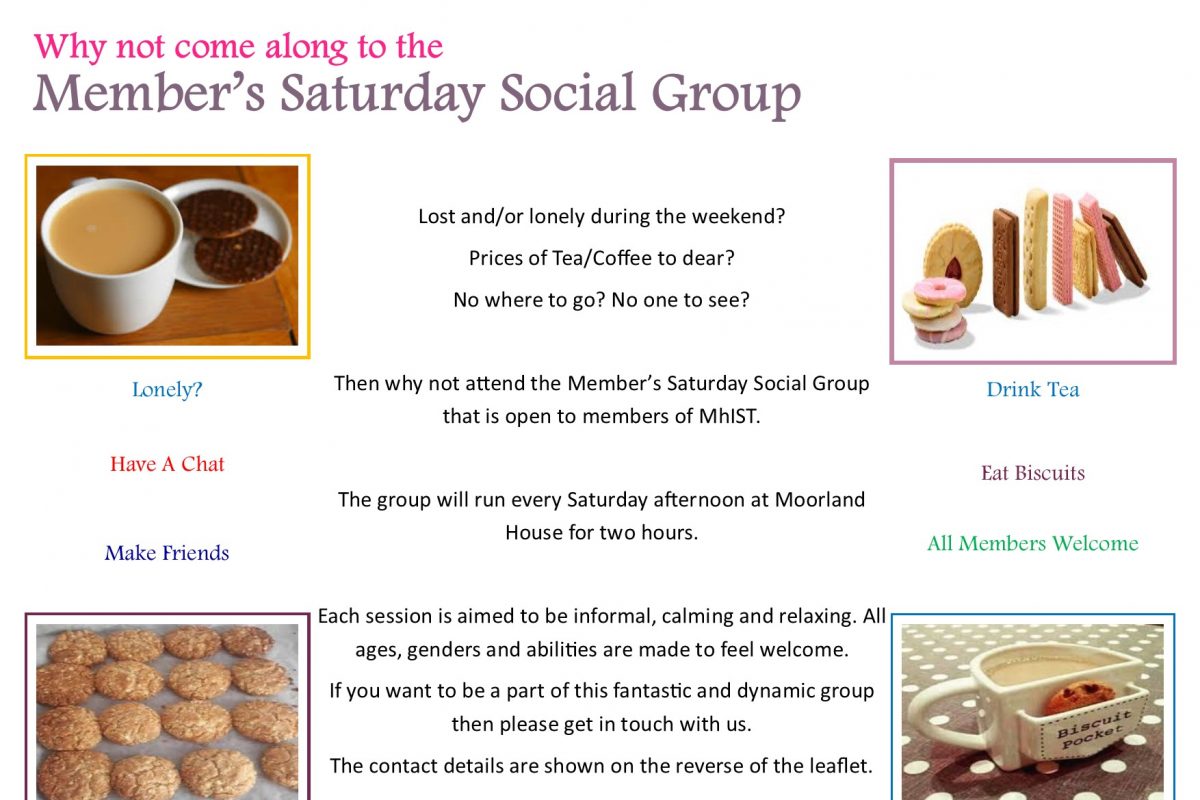 Lost and/or lonely during the weekend? Prices of Tea/Coffee to dear? No where to go? No one to see? Then why not attend the Member's Saturday Social Group that is open to members of MhIST. The group will run every Saturday afternoon at Moorland House for two hours. Each session…